Budget 2016 expected to be available tonight at 7:30pm Australian Eastern Standard Time and is expected to deliver increased taxes for items such as tobacco (tobacco tax) while also delivering tax cuts for companies (company tax) and average income earners (who make over $80,000 per year). Big infrastructure projects are another expected key highlight of the budget – providing funding for major building projects such as the Ipswich Motorway and other road and rail projects across Australia.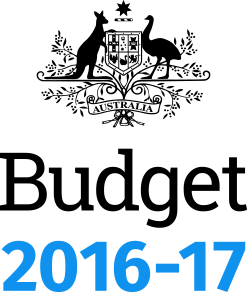 What does Australia's budget 2016 have to do with gold you might ask? There are many factors which connect the two – From taxes to the economy overall.
Australia, the lucky country
In Australia, we are extremely lucky we do not have to pay major taxes on buying or selling gold. In India, sellers of gold and jewellery are going on strike in protest over a gold tax, which forces them to increase the costs of their products by 1%. This is on top of existing import and other taxes! 1 per cent might not seem much, but when its thousands of dollars, it adds up and it makes selling or buying gold less worthwhile. No matter what country, this sort of tax would greatly effect low to medium income earners.
Gold trading expected to increase
In Australia, because low to medium income earners aren't receiving any tax cuts and will experience most of the tax increases (eg. for purchases Tobacco etc), gold trading is expected to increase to make up for the higher cost of living.
With an increase of gold trading (buying/selling), overall competition for YOUR gold is going to increase. That is great news for YOU and it's time to use this to YOUR advantage right NOW!
Use the budget 2016 to your advantage
How do you use this opportunity to your advantage? Visit our store or call us right NOW to get the best price possible for your gold! At Brisbane Gold Brokers we always offer the best prices in Brisbane. We have a team of gold professionals that ensure our prices are current and up to date by the minute to sell gold! Our team are always researching the market – identifying trends, changing conditions and aspects that can effect the market. Our team is the best in the business and is part of Brisbane Gold Broker's industry-leading, unique offering for Brisbane and Australia.